Two things we've heard a lot about over the past couple of years are quality and content.  Panda highlighted the importance of both from Google's point of view and let's be honest, it's not rocket science that providing quality content is going to be better for your brand and your users.
However, this notion often seems to be forgotten when it comes to translation. Accuracy and quality are often sacrificed for fast turnarounds and quantity, which are perceived as giving value for money – but do they really?
It's not just about what you say, but how you say it – and the actual message of your content becomes irrelevant if it has been poorly translated. Spelling mistakes, grammar errors, context mix-ups all impact how well the content is received, understood and remembered.
If you're going to spend time and money going into new markets and translating your website, you need to do it properly, otherwise it's just wasted resources and a potential risk to the reputation of your brand.
So what should you do to get a quality result in website translation projects?
I started thinking about this after a conversation with Dixon Jones about the website localisation Webcertain had done for Majestic SEO. He commented that our translation team must have been fed up with the constant input from Majestic's in-country teams on the terminology/style used in the translators – which I knew wouldn't be further from the truth.
Work Together
In fact, working with in-country teams is key to the success of a project – they know the product/service and the local market, and will be the ones working with the translated content on a daily basis. Understanding their needs, their preferences and their customers will give the translators the right context and terminology to allow them to do their part of the job – provide a good, relevant, accurate piece of content in the target language. If your agency isn't asking you for input, run a mile!
Check, Check and Check Some More
Reviewing/proofreading is a very important element of the translation process, yet one that is often met with disdain or the query, "why should it be proofread? It should be right first time". Think about it – would you release a statement or publish important content in your own language, without having a second pair of eyes checking for typos or grammar slip-ups? (I can vouch for the importance of this having just printed several thousand business cards with a missing digit in the phone number!). An element of human error (and increasingly auto-correct errors) will always exist – and it's in your interests to ensure that doesn't negatively impact on your brand. Your translation agency should always include this as part of their proposition.
Stick to Humans
Have it done by humans. There are many opinions and thoughts on this but the bottom line is that machine translation will never provide the same level of quality as human translation. Regardless of how sophisticated the software is, it will never be able to interpret context in the same way as a person, it certainly won't have any understanding of the sector or local market and as for keywords, well forget them! The machine translation route is often chosen due to cost – websites with tens of thousands of products and pages can't realistically be manually translated in its entirety.
Less can be More
Which brings me to the next point, less can be more. It isn't always necessary to translate every scrap of content you've ever produced, or every page on the site. Select the most important and relevant content for each target market/audience and translate it properly – it will have much greater impact than pages and pages of poorly translated text.
So How Much Does it Cost to Translate a Website?
There is of course not a straightforward answer to this question. Translating your site is going to cost you money but depending on factors such as the complexity of the site, the number of pages you choose, the languages you want etc.., the price you pay can vary drastically. If you have a limited budget, it will almost certainly be possible to work within it, yet still give you the international presence you require to reach a wider audience. As with all elements of search marketing, it should be ROI and not cost which drives decisions.
Think about your brand and the associations you want people to make with it. First appearances matter and it is likely that a page littered with errors and inconsistencies will put potential customers off immediately.  Even if they do read on, how likely are they to feel confidence in you as a brand if your content doesn't make sense or appears to be a half-hearted attempt to communicate in their language?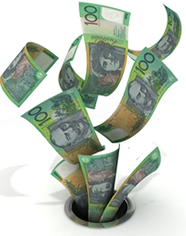 We had a case where a client wanted to target relevant news and blog sites with articles they'd translated from English. They insisted on using their own translators and didn't want a review before article submissions. Turned out that the articles had been machine translated, not proof read and as a result weren't very good. The requests were turned down by the sites, the client's SEO efforts suffered, as did its brand reputation.
The moral of the story? Don't compromise quality for quantity or cost when translating your web content as you'll end up compromising so much more in the long run. An interesting observation from one of translation project managers was that the most frequently asked question from clients is "how fast can you do it?" not "how well can you do it?".
Break the mould, ask the second question of your translation provider and do your brand and your customers a favour.
Featured image "A man puts up bricks of quality" source
Tags
International Search (62)
translation (3)